Beelink is about to launch a new Mini PC with Gemini Lake CPU
WOw,WOw,WOw!Want to know what is it? Let's pay attention to the upcoming Beelink new products together! Released in the future – Expect improved performance Gemini Lake Architecture processor.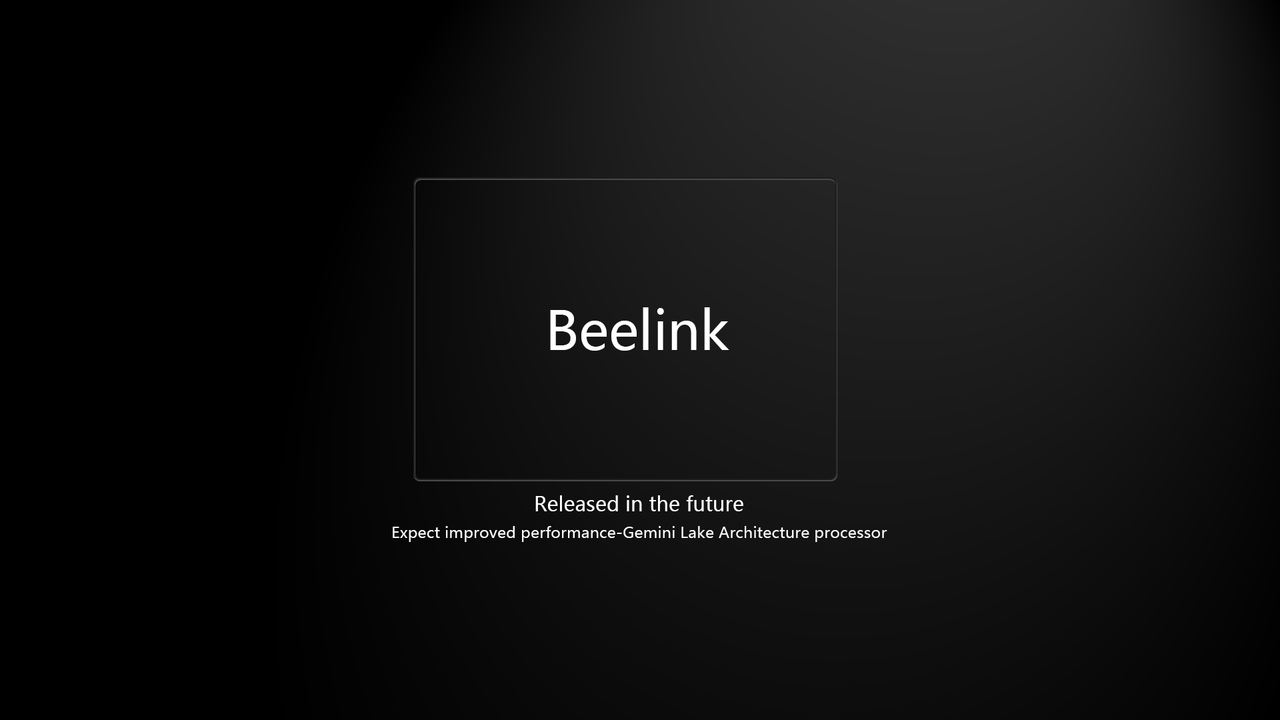 Intel's Gemini Lake processors are low-cost, low-power chips, consuming about 6-10 watts of power, and come in dual-core and quad-core versions. Gemini Lake is the successor to the Intel Apollo Lake chips that have powered this space for the last year or so, and those chips are successors to the Intel Atom line of chips that were pretty much discontinued a few years ago.

The new Intel Gemini Lake (GLK) continues with a 14nm manufacturing process but incorporates interesting improvements needed to make this platform even more interesting. First of all we found with native support HDMI 2.0 something that gives us support for 4K @ 60fps video output, we must bear in mind that despite this improvement we will not have Netflix in 4K on PC as this resolution is limited to the Core range and Celeron and Pentium processors are currently excluded. We will also have DP 1.2 outputs and integrated eDP 1.4 output which allows to have up to 3 screens at a time. In the encapsulation we continue with a Gen 9 GPU but with up to 18EU, improvements in the video processor and support forVP9 with 10bit color.
Inside the Intel Gemini Lake we will have configurations of 2 or 4 physical nuclei Goldmont Plus (GLM +), which are an evolution of the current nuclei that have a performance improvement between 10% and 15% , has been extended to 4 the number Of pipelines. Other interesting improvements are the addition of eMMC 5.1 support that will improve the speed of the integrated memory, new support for LPDDR3 memory up to 1867MHz and LPDDR4 up to 2400MHz and finally highlight the CNVi (Connectivity Integration Architecture) module that will allow us to have integrated 4G modem, Module Wifi ac and Bluetooth, something that improves substantially to the present Apollo Lake that need of external modules.
As we see the new Intel Gemini Lake are an interesting evolution regarding the current Apollo Lake as they include a number of native improvements quite demanded although we continue with a very continuista base architecture, something that will be maintained until the jump to 10nm. Products that will have to fight against the new AMD APU based on ZEN which will undoubtedly be a tough rival especially at the graphic level. We hope to have more details of these new products soon with our usual reviews.
About Beelink SHENZHEN AZW TECHNOLOGY CO.,LTD was established in 2010 in Shenzhen, China Futian, specializing in home entertainment equipment (DONGLE, BOX, remote control, game consoles, home cloud, one machine, MINI PC) product definition,development, production and sales. Our company own brand as "Beelink". BeeLink Company philosophy: through management innovation, technological innovation and market innovation, and worldwide partners and customers to establish long-term stable cooperative relations, Andrews micro and you win the future. BEELINK INC is an American company of AZW group, which was founded in March 21st, 2014 .
Did this article help you? If so, please tell me in a comment what do you think about it.
Don't miss any of our future video tutorials, follow us on Youtube. Like us on Facebook. Add us in your circles on Google+. Watch our photo albums on Flickr. Subscribe now to our newsletter. Biggest firmware download center